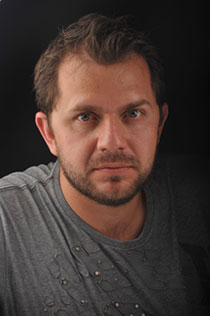 Esthetics - Materials and Lab. Techniques
Lecture Description:
Excellence in dental aesthetics today has become very predictable with the aid of technology and new materials. To achieve success in esthetic restorations, the communication between the dentist and the technician is one of the key factors to make this whole process easier. Also the materials and techniques available today can provide us amazing results, and techniques that allow the technician to produce more with better predictability. My purpose in this lecture is to show the finalization of clinical cases with different techniques and materials, sorting them by aesthetic advantage, productivity, opacity and translucency.
About presenter:
Murilo Calgaro graduated in Dental Technology at the School of Dental Technician Senac Sao Paulo in 2002 . He is a member of the Brazilian Academy and Society of Esthetic Dentistry.
In 2005, Murilo Calgaro opened a private lab. and a training center , Studio Dental in Curitiba (Brazil).
In 2007 Murilo Calgaro was invited to be part of the team of ceramists of Eric Van Dooren in Antwerp Belgium where he became his master ceramist from 2008 until 2011.
Currently Murilo Calgaro opened a new Lab. and training center in Curitiba Brazil ( Murilo Calgaro Dental Design Institute ) where he has a training program for Dental Technicians and Dentist's. He also became member of Oral Design group , invited by Mr. Willi Geller in 2013 .