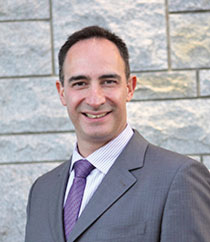 The Bond Between Adhesive Procedures and Scientific Evidence
Lecture Description:
Adhesive procedures are an integral part of current direct and indirect aesthetic dentistry. Although regarded as an ordinary clinical step, the achievement of optimal bonding to different substrates, particularly dentin, is difficult and dependent on several factors largely disregarded by clinicians. This presentation will explore details of clinical steps in adhesive restorations that permit the achievement of optimal bonding and present the rationale for the procedures with supporting scientific evidence.
Objective:
To demonstrate how scientific evidence should be the guidance for directing clinical adhesive procedures.
About presenter:
Dr. Carvalho has clinical, teaching and research experience in Operative Dentistry and Fixed Prosthodontics. His research has mostly focused in resin-dentin bonds and how to improve the quality and durability of adhesive interfaces.