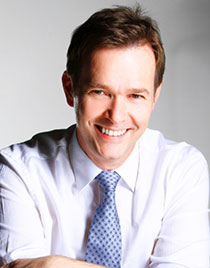 Direct-Indirect Class V Restorations – A Novel Approach for the Treatment of Noncarious Cervical Lesions
Lecture Description:
Noncarious cervical lesions present a high prevalence and may have different etiologies. Notwithstanding their origin, which encompasses acid erosion, abrasion, and abfraction, restoring such lesions may pose clinical challenges. Difficulties and challenges faced by clinicians include access to the lesion, field control, material placement and handling, marginal finishing, patient discomfort, and restorative chairside time, which are inherent to direct restorative approaches with composites for Class V defects. This presentation describes a new technique for optimizing the restoration of NCCLs: the Class V Direct-Indirect Restoration.
Objective:
How to achieve perfect margins with NCCLs composite restorations.
How to select proper restoratives for NCCLs.
How to optimize restorative effectiveness with NCCLs.
About presenter:
Dr. Newton Fahl, Jr. received his DDS degree from Londrina State University, Brazil, in 1987. In 1989 he received the Certificate in Operative Dentistry and Master of Science degree from the University of Iowa, USA.
Dr. Newton Fahl, Jr. is a member of the American Academy of Esthetic Dentistry (AAED), and founding member and past-president of the Brazilian Society of Aesthetic Dentistry (BSAD). He is a MCG-Hinman Foundation fellow. Dr. Fahl is the recipient of the American Academy of Esthetic Dentistry (AAED) 2008 President´s Award for Best Teacher and the 2011American Academy of Cosmetic Dentistry (AACD) Excellence in Cosmetic Dentistry Education Award.
Dr. Fahl has published extensively on direct and indirect bonding techniques. He is on editorial board of several peer-reviewed journals. Dr. Fahl lives in Curitiba, Brazil, where he maintains a private practice emphasizing esthetic dentistry. He is director of the Fahl Center in Curitiba, Brazil where he conducts hands-on courses on direct and indirect adhesive restorations.