New opportunities for laboratory technicians: funding, recognition & continuing education
SCAD is conducting two competitions for excellence in dental technology in 2018:
The "Larsen-Chu Award" competition is open to 
Dovnload Larsen-Chu award application (coming soon)
The "Virtuoso Award" competition is open to dental technicians with more than 10 years in practice. For details view Virtuoso Award Application Form and Virtuoso Award Tooth Pictures.
Dovnload Virtuoso award application (coming soon)
Applicants will have to duplicate one natural tooth based on pictures posted here (coming soon). It can be done on a die or fabricated solid (root is optional), complete the application form and send JPG images of their work.
The CDT Award Committee, Chaired by Aki Yoshida, RDT, will review the submissions and send acceptance/rejection notice to all applicants.
Authors of accepted submissions must attend the annual meeting, and display their work.
Submission deadline: Sep 15, 2018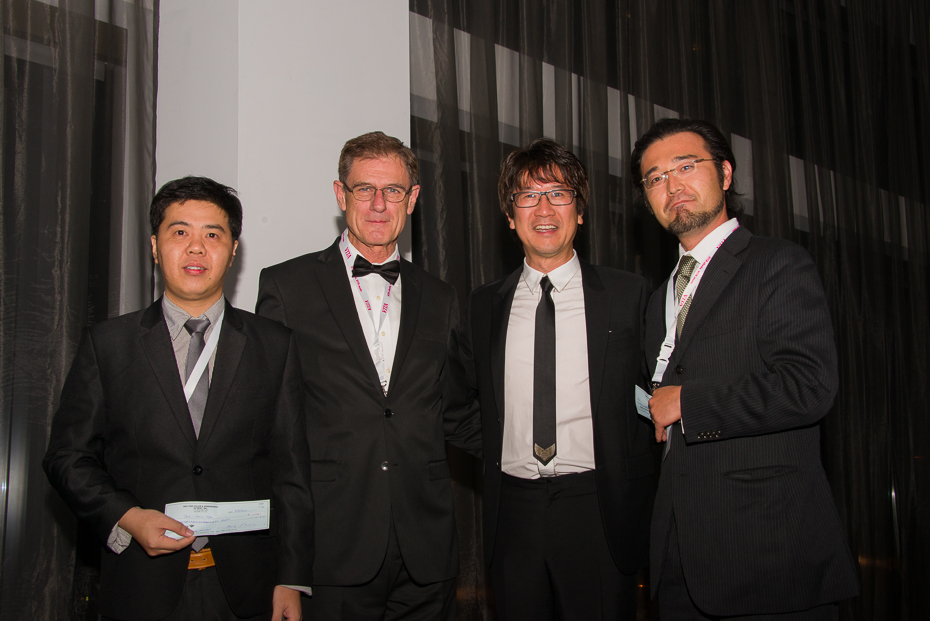 Mr. Aki Yoshida, Chair of the 2016 CDT Award Committee, Dr. Dan Nathanson, SCAD President (2014-2016), and the 2016 CDT Award recipients: Mr. Winnie Tsai (Larsen-Chu award winner) and Mr. Hiroaki Tada (Virtuoso award winner).