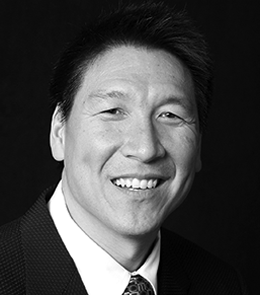 Friday, September 13
8:15-8:55
Stephen J. Chu, DMD, MSD, CDT
A Paradigm Shift in Implant Design: The Macro Hybrid Concept
Lecture Description:
Immediate tooth replacement therapy has become a mainstream treatment modality for single tooth implants in the esthetic zone. The advent of subcrestal angle correction [SAC] or co-axis implants has allowed clinicians greater ease of implant placement with an incisal drilling protocol that engages maximum apical-palatal bone yet offering definitive screw-retained restorations. However, the esthetic risks of ITRT include diminished labial bone plate thickness as well as loss of adjacent interdental papilla.An inventive macro hybrid design concept that combines strategies in implant diameter and shape will be discussed. This novel implant system [inverse body taper design] will address the aforementioned esthetic liabilities and biologic clinical needs of anterior extraction socket implants in combination with SAC. Pre-clinical and clinical prospective research will be presented that scientifically supports, validates, and reinforces the value and application of this novel implant design.
Objective:
[1] Understand risks associated with immediate tooth replacement therapy
[2] Understand our angle correction implant designs works
[3] Understand the benefits of a convergent hybrid implant design to maximize esthetic outcomes
About presenter:
Dr. Chu is an Adjunct Clinical Professor at New York University College of Dentistry in the departments of periodontology, implant dentistry, and prosthodontics. He maintains a private practice in fixed prosthodontics, esthetic, and implant dentistry in New York City. He has contributed over 80 publications in the dental literature and has given lectures nationally and internationally on the subjects of esthetic, restorative, and implant dentistry. He is the Executive Editor of Compendium and is the recipient of several awards from professional dental organizations.