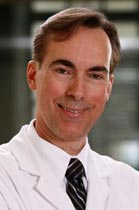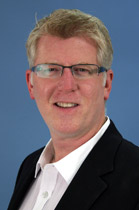 Friday, September 23, 11:10-11:50
CAD/CAM Dentistry, The Color of Digital
About presenter:
Gerard Kugel, D.M.D., M.S., Ph.D., Associate Dean for Research, and Professor of Prosthodontics and Operative Dentistry at Tufts University School of Dental Medicine. With an expertise in Clinical Research and Esthetic Dentistry, he is a reviewer for The New England Journal of Medicine, JADA, The Journal of Esthetic and Restorative Dentistry, and the Clinicians Report. He is on the Editorial Board of Functional Esthetics & Restorative Dentistry, The Journal of Cosmetic Dentistry, and The Journal of Adhesive Dentistry and he is Editor -in- Chief of Inside Dentistry. He is a Fellow in the American and International Colleges of Dentistry as well as the Academy of General Dentistry and the Academy of Dental Materials. Dr Kugel is on the Board of Directors of the CR Foundation and has his Ph.D. in Dental Materials and his Executive Certificate in Management and Leadership from the Sloan School of Management at MIT
Dr. Kugel has published over 120 articles and over 220 abstracts in the field of restorative materials and techniques. He was given over 300 lectures both nationally and internationally. Dr. Kugel is part of a group practice, the Boston Center for Oral Health, located in Back Bay, Boston.
Lee Culp, CDT is the CTO Chief Technology Officer at DTI Technologies, where he guides the development of the DTI digital technologies program, and their applied applications to restorative dentistry. Lee is the Editor- in- Chief of Teamwork and Associate Editor of Spectrum. He is also on the editorial boards of Practical Procedures and Aesthetic Dentistry, Compendium, and Inside Dentistry. Lee's professional memberships include the American College of Prosthodontics, the American Equilibration Society, and the American Academy of Cosmetic Dentistry, the Academy of CAD-CAM Dentistry, and the American Prosthodontic Society. Lee is an accredited member of the American Academy of Cosmetic Dentistry. He is the 2007 recipient of the Kenneth Rudd Award from the American Society of Prosthodontics, the 2007 recipient of the AACD Presidents Award for Excellence in Dental Education, as well as the 2003 recipient of the National Association of Dental Laboratories, Excellence in Education Award. Lee is also been appointed adjunct professor at Tufts University, and the University of North Carolina- School of Dentistry, Graduate Prosthetics department. Lee is an avid writer, and had been a contributor to four dental text books, including a chapter in Dr. Peter Dawson's book Functional Occlusion: From TMJ to Smile Design. His first book will be published in 2011, on Dental Anatomy and Morphology. He is a leading resource/inventor for many of the materials, products, and techniques used in dentistry today, holds numerous patents for his ideas and products. Lee writes many articles per year, and his writing, photography, and teaching style have brought him international recognition, as one of today's most exciting lecturers and innovative artisans in the specialties of digital dentistry, dental ceramics and functional esthetics.