7th Annual Conference ● Radisson Blu Aqua Hotel, Chicago, September 24-26, 2015
Dear Colleagues,
The Executive Board of the Society for Color and Appearance in Dentistry (SCAD) cordially welcomes you to our 7th Annual Conference at the Radisson Blu Aqua Hotel in Chicago, IL on September 24-26, 2015. This meeting features high-quality, evidence-based information on color-related issues in dentistry presented by many of the leaders in this field (up to 16 CE hours), including:
John C. Kois • Stephen J. Chu • Nitzan Bichacho • Mauro Fradeani • Sillas Duarte Clark M. Stanford • Harold o. Heymann • Hans-Peter Weber • Claude Sieber • Branko Bojovic • Edward J. Swift • David M. Sarver • Panaghiotis Bazos • Nicola Pietrobon • Carlo Poggio • Peter Pizzi • Alessandro Vichi • Yu Zhang • Michel Roge • Rade D. Paravina
Our poster session will be an additional valuable source of evidence-based information. We will announce the 2015 recipients of SCAD VITA Award for Excellence in Research Related to Color and Appearance in Esthetic Dentistry (pre-doctoral students, graduate students, and non-tenured junior faculty), and 2015 recipients of Larsen-Chu Award for Excellence in Dental Technology.
We cordially invite you to join us at SCAD 2015!
Dan Nathanson, DMD, MSD
President, SCAD
General Sponsors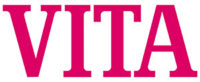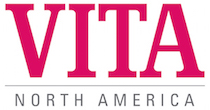 Meeting Publisher