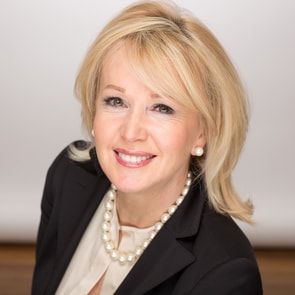 Friday, October 19
1:30-2:00
Evolving Concepts of Patient Care
Lecture Description:
The progressive introduction of new technologies and dental biomaterials, continues to rede ne our approach to treatment of the esthetic rehabilitative patient. Yet, with each progression of advancements, one must re ect on the potential for contribution to greater successful outcomes vs. following current trends. Past treatments once viewed as "state of the art" can sometimes be viewed as "dinosaurs of the past" due to today's options. Although our quest to recreate nature has been fulfilled for many patients, our objective today will be to critically examine the current evolution of treatment options..
Objective:
At the conclusion of this lecture participants will have a better understanding of
• How new technologies such as CAD/CAM and dental materials can be incorporated into older treatment plans to optimize results.
• How to sequence treatment plans to enhance longevity of complex interdisciplinary cases.
• When to be conservative and when to be bold in approaching comprehensive treatment to maximize long term results.
About presenter:
Dr. Jacinthe M. Paquette is President of the American Academy of Esthetic Dentistry, Past President of the Paci c Coast Society of Prosthodontics, and serves on the Editorial Board of the Journal of Prosthetic Dentistry. Dr. Paquette is recognized nationally and internationally as a leader and educator in Esthetic Dentistry, Prosthodontics, and Implant Dentistry. She is a Diplomate of the American Board of Prosthodontics and a Fellow of the American College of Prosthodontists. Dr. Paquette serves on numerous editorial boards, advisory boards, and peer-reviewed journals. Among her professional a liations, she holds fellowships in the International College of Dentists, the American College of Dentists, and the Pierre Fauchard Academy. She is also a member of the American Academy of Restorative Dentistry and the Academy of Osseointegration. Dr. Paquette has authored over numerous research and clinical articles on her areas of expertise and co-authored several textbook chapters. She is Co-Executive Director of the Newport Coast Oral Facial Institute, a non-profit international teaching facility for dentists and dental technicians located in Newport Beach, California.