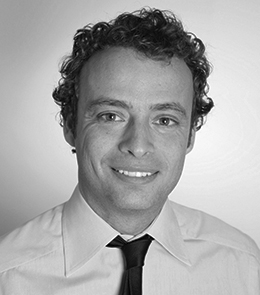 Friday, September 13
1:15-1:45
Giacomo Fabbri, DDS
The Monolithic Prospective in Restorative Dentistry: How this Approach can Face with Color and Natural Appearance
Lecture Description:
In the last decades, several types of all-ceramic systems and restorative approaches have been developed in order to satisfy the patients' increasing esthetic demand. Today the challenge was to develop an all-ceramic approach characterized by excellent esthetic and function outcomes with minimal thickness in order to preserve as much as possible tooth structure and therefore the reliability of the prosthetic outcome. In this sense, adhesion coupled with monolithic ceramic restorations and minimal-invasive approaches are the key points to improve the mechanical properties of the restorations, and tooth-like esthetic and functional features. These modern restorative approaches, in many clinical situations, allow to achieve excellent esthetic outcomes saving tooth structure and preserving the soft tissues. The lecture is aiming to describe the potential of the All-Ceramic monolithic reconstruction in the daily practice in the anterior and posterior both in case of teeth and implant supported rehabilitations. 
Objective:
MAXIMIZING THE BIOLOGICAL / ESTHETIC INTEGRATION AND THE RELIABILITY OF THE PROSTHETIC OUTCOMES 
FELL CONFERTABLE WITH COMPLETE MONOLITHIC RECONSTRUCTION ON TEETH AND IMPLANT PROSTHESIS
SELECTION AND MANAGEMENT OF THE RESTORATIVE MATERIAL 
NEW TRENDS ON TEETH PREPARATION
About presenter:
Dr. Fabbri graduated with honours in dentistry and dental prosthodontics at the University of Pavia. 
He is an active member of the Italian Academy of Prosthetic Dentistry (A.I.O.P), a prestigious scientific Academy in the field of esthetic and prosthetic dentistry. He has published several international articles in peer-reviewed journals and lectured in Italy and abroad on topics related to fixed prosthodontics and implant prosthodontics with specific interest on esthetics, new materials and minimally invasive approach.  He works in Ban Mancini Fabbri Specialist Dental Practice, located in Cattolica (Italy), in the field of esthetics and prosthetic rehabilitation on natural teeth and implants.