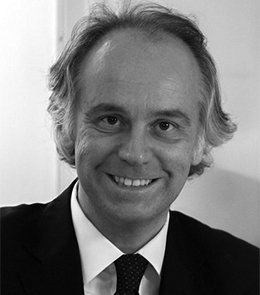 Friday, September 13
4:05-4:50
Alessandro Pozzi, DDS, PhD
10 Years of Zirconia-Based Esthetic Solutions for Complete Arch Guided Implant Restorations
Lecture Description:
Nowadays patients demand for a restoration that looks natural and this requirement has to be granted in the most simple, fast, accurate and pain-free way. The computer guided implant static and dynamic surgery introduced a novel minimally invasive concept in the treatment of total edentulous and terminal dentition patients, with new perspectives based on bone graftless rehabilitation and low morbidity implant surgery. The challenging interplay with the surrounding gingival framework, often overlooked in the extensive rehabilitation supported by implants, will be highlighted through a step by step clinical protocol to deliver a natural gingival architecture and a direct pink free prosthetic emergence. Different Zirconia based restorative options and protocols will be presented to achieve a natural life-like appearance as well as to optimised the soft tissue integration and esthetics. 
Moreover the novel DTX digital platform can embed all the diagnostic information obtained from CBCT as well as extra and intra oral optical surface scanning, allowing a novel digital pathway based on facially driven virtual diagnostic waxing, prosthetically driven surgical plan, digitally printed surgical template, and immediate fabrication of implant-supported screw-retained interim restorations. The interplay between the DTX software and the X-Guide Navigation System drives the virtual planning and the minimal invasive implant and prostheses positioning to the next level in terms of accuracy and predictability.
Objective:
 Understanding the benefits and disadvantages of using digitally guided surgery and prosthetics techniques
 Gain knowledge on the different clinical indication of CAD/CAM template guided implant surgery and x-guide navigation implant surgery
 Feel confidence and being able to differentiate when immediate loading is feasible
 Managing the soft tissue interface in order to enhance the clinical outcome over time    
About presenter:
Alessandro Pozzi has been in practice in Rome, Italy since 1997, and formally trained in the inter-related areas of Orthodontics, Oral surgery and Prosthodontics. Currently he has been entitled by the Italian Ministry of Education and Research as Full Professor in Oral Sciences and he is Adjunct Associate Professor at the Goldstein Center for Esthetics and Implant Dentistry of Augusta University, USA. Researcher and scientist, widely published, he has been carrying on clinical researches on the cutting edges technologies to integrate the digital workflow in the clinical practice. As a researcher, he has been selected to receive the 2013 Judson C. Hickey Scientific Writing Award in the Clinical Report Category. Guest Lecturer in the Continuing Education in Implant Dentistry at the UCLA University, Los Angeles. Active member of the Academy of Osseointegration and of the Italian Academy of Esthetic Dentistry. He has been lecturing in the most prestigious congresses and academies since 2010.  He holds international training courses on digital implant dentistry and aesthetics in his center for Oral Rehabilitation based in Rome Italy. www.studioalessandropozzi.com