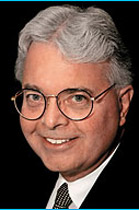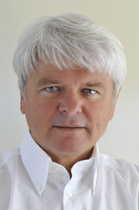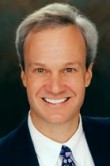 Saturday, September 24, 10:45-11:45
Dental Photography Excellence
Lecture Description:
James R. Dunn
Lighting in Dental Photography
Lighting is what makes photographs appear alive. Correct and creative lighting can also make factual dental photographs more attractive. This lecture will demonstrate the principles of lighting, sources for dental lighting, and techniques to make dental photographs attractive to dentists and other viewers. Lighting for intra-oral, extra-oral and portrait photographs will be presented.
Demonstration:
Lighting equipment and techniques will be demonstrated for intra-oral, extra-oral and portrait dental photographs.
Wolfgang Bengel
White balance and color settings in the contemporary digital cameras.
Do you understand how your camera records colors and which factors have an impact on this process? Understandig white balance and setting the appropriate color space is more than getting whites which are really white. It is one of the basic points in dental photography if you want perfect results.
This lecture will demonstrate basic procedures of setting the white balance properly and selecting the appropriate color space.
Objectives:
The attendees will learn
Which white balance setting is appropriate for clinical photography
Which color space is the best for different situations
How to get maximum color information for the dental technician
Demonstration:
Alternatives for setting the white balance. Using a grey card for quality color rendition. Getting maximum color information for the dental technician.
Stephen R. Snow
Digital Dental Image Alteration: Perception Precision or just Discernment Degradation
This presentation will consider issues of altering digital photographs. Image alteration--even when ethically applied--often does not create the accuracy that the clinician intends. In circumstances,
the introduction of unwanted error is not only predictable--it's inevitable. Workflow choices that unintentionally create image deterioration will be discussed. A strategy for maximizing digital dental photograph accuracy will be introduced.
Objectives. Attendees will learn:
How image degradation can be objectively evaluated
Digital workflow choices that lead to image degradation.
Digital workflow strategies that maximize image accuracy
About presenter:
James R. Dunn DDS. formerly was a full-time faculty at Loma Linda University School of Dentistry in Loma Linda, California, and is currently in a private practice in Auburn, California. He is a member of the ADA and components, The Chicago Dental Society, The American Academy of Esthetic Dentistry, The American Academy of Cosmetic Dentistry, The American and International Association of Dental Research, and The Academy of Dental Materials. He is a Gordon Christensen Award recipient of the Chicago Dental Society and Educator of the Year from the American Academy of Cosmetic Dentistry.
He has been a Principal investigator of numerous clinical and laboratory research projects in dental materials science and presented the results to both the International Association of Dental Research and the Academy of Dental Materials. He has presented both lectures and workshops to most major dental societies and meetings in the US and overseas in the clinical use of tooth colored restoratives, Esthetics, and Digital Photography.
Dr. Wolfgang Bengel is one of the leading experts in dental photography worldwide. He published several books on this topic (last: Mastering digital dental photography, Quintessence 2006). Le lectures in and outside Europe and performs seminars for dentists, dental technicians and assistants.
He runs a private practice in Meersburg, Germany, together with his wife and is Vice President of the German Society of Dental, Oral and Craniomandibular Sciences.
Stephen R. Snow, D.D.S. is an Accredited Member of the American Academy of Cosmetic Dentistry and Associate Member of the American Academy of Esthetic Dentistry. He is a published author who lectures internationally on smile design, cosmetic treatment techniques, and digital technology. Dr. Snow is the founder and director of P.E.R.F.E.C.T. Perspectives Advanced Dental Seminars. He is a visiting faculty member at UCLA Center for Esthetic Dentistry and the Digital Image Institute. He maintains a full-time private practice in Danville, CA emphasizing cosmetic restorative dentistry