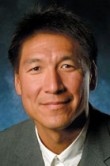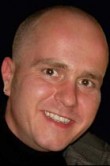 Saturday, September 24: 1pm - 2pm
The Color of Pink: When to do Pink Porcelain, Pink Composite, or Pink Tissue?
Lecture Description:
The loss of the interdental tissues due to iatrogenic dentistry or a disease processes can not only debilitate a patient's smile but also self-esteem. The treatment planning decisions associated with when to use interdisciplinary treatment inclusive of orthodontics and surgery or when you chose a prosthetic solution alone will be delineated. In addition, materials selection criteria for pink porcelain, composite, and/or a hybrid [combination of the two materials] will be presented.
Objective:
After this presentation, the attendee should be able to:
1. Diagnose the problem associated with the lack of visible delay of the interdental papillae during smiling
2. What treatment planning options are available for correction
3. Understand the material selection criteria for pink porcelain, composite or a combination [hybrid restoration]
About presenter:
Dr. Stephen J. Chu is an Associate Professor in the Department of Prosthodontics, Director of Esthetic Education at Columbia University School of Dentistry. He also maintains a private practice in fixed prosthodontics in New York City. He has co-authored The Fundamentals of Color: Shade Matching and Communication in Esthetic Dentistry [Chu, S.J., Devigus, A., Mieleszko, A., Quintessence Publishing Co, 2004] and Aesthetic Restorative Dentistry: Principles and Practice [Tarnow, D.P., Chu, S.J., Kim, J.J., Montage Media Corp., 2008]. Dr. Chu is a chapter contributor to The Science and Art of Porcelain Laminate Veneers [Gurel, G., Quintessence Publishing, 2003] and has published 23 articles and given over 100 lectures nationally and internationally on the subjects of aesthetic, restorative, and implant dentistry. Dr. Chu is on the editorial review board of the European Journal of Esthetic Dentistry, IJOMI, Compendium, Journal of Esthetic and Restorative Dentistry. Dr. Chu is the creator of Chu's Aesthetic Gauges manufactured by Hu-Friedy Co., Inc.
Dr. Christian Coachman graduated in Dentistry at the University of São Paulo/Brazil in 2002 and in Dental Technology in 1995. He is a member of the Brazilian Academy of Esthetic Dentistry.
Moreover, Dr. Coachman attended the Ceramic Specialization Program instructed by Dr. Dario Adolfi at the Ceramoart Training Centre, where he also became an instructor. In 2004, Dr. Coachman was invited by Dr. Goldstein, Garber, and Salama, of Team Atlanta, to become Head Ceramist of their laboratory, a position he held for over 4 years. Dr. Coachman has been working with many leading dentists around the world and has lectured and published internationally in the fields of esthetic dentistry, oral rehabilitation, dental ceramics and implants.
Adam J. Mieleszko, CDT graduated in 1997 from New York City Technical College with a degree in Dental Laboratory Technology. In 2000, he received certification in dental ceramics. Since 2005 he's been a technical instructor for "Mastering Aesthetics and Ceramics for Advanced Dental Technician: hand-on continuum" at New York University College of Dentistry. Adam coauthored "Fundamentals of Color, Shade Matching and Communication in Esthetic Dentistry" (Quintessence, 2004, 2011).