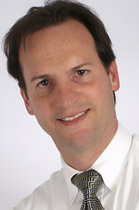 Saturday, September 24, 9:25-9:50
Examining Light Transmission of Esthetic Restorative Materials
Lecture Description:
The objectives are (1) to present the available methods and technology to evaluate light transmission through esthetic restorative materials; and (2) to suggest an appropriate method to measure light transmission in esthetic dentistry
About presenter:
Alvaro Della Bona, DDS, MMedSci, PhD, FADM is a Senior Professor and Chair of the Post-Graduate Dental Programs at the University of Passo Fundo, Brasil. He authored the book: Bonding to ceramics- scientific evidences for clinical dentistry (Artmed, 2009), and more than 90 peer-reviewed papers in several languages.
Dr Della Bona is the President of the Academy of Dental Materials and served in several IADR Committees including the presidency of the Ethics in Research Committee. He is the editor of a Brazilian dental journal and serves as editorial board member for several dental journals including the Dental Materials.
Dr Della Bona lectures nationally and internationally on various topics associated with esthetic dentistry.