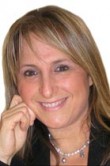 Friday, September 23, 12:00-1:00
Lunch and Learn: White Marks, White Lesions and White Patches
Lecture Description:
White lesions, white marks and white patches are common in teeth. There are many various causes. Whilst some of these marks can be disfiguring to patients, there are many conservative treatments that can be undertaken in a simple way. This lecture will deal with the causes of white marks such as premature birth, fluorosis, caries and genetic factors. It will discuss treatment options of differing complexity of cases such as bleaching, microabrasion, the use of amorphous calcium phosphate. Suggestions for bonding techniques will be discussed.
Objective:
to learn to classify white lesions, white marks and white patches on teeth
to learn about the etiology of these markings
to understand the range of treatment options and when to use certain treatments
to understand the role of composite bonding in treating these white markings on teeth.
About presenter:
Dr Linda Greenwall is a well know lecturer and an authority on tooth whitening and aesthetic dentistry. She has combined an innovative and award winning, multidisciplinary private practice in London, UK, which has been awarded the Investor in People status, with research in the field of tooth bleaching. She is a Fellowship Examiner for the Royal College of Surgeons of England and a specialist in Restorative Dentistry and Prosthodontics and Honorary Clinical Teacher, King's College London Dental Institute. Dr Greenwall is also the Editor of the journal Aesthetic Dentistry Today. Linda Greenwall's book entitled 'Bleaching Techniques in Restorative Dentistry', (Martin Dunitz, 2001) won the award for Best New Dental Book 2001. Linda lectures extensively in the UK and internationally on the subjects of Tooth Bleaching, Aesthetic Dentistry, Practice Management as well as the Controversies Surrounding Tooth Whitening. She has written many papers for the dentistry magazines. More recently she has produced an extensive and thorough e-learning programme entitled 'The Business of Bleaching' (Smile-on, 2007) which has been well received among the dental fraternity. In 2008 Dr Greenwall published a Contribution with chapters to a book entitled Tooth Whitening in Esthetic Dentistry (So-Ran Kwon, Seok-Hoon Ko, L H Greenwall, Quintessence) and currently in preparation is a publication entitled Management Skills in Esthetic Dental Practice, (Dr L H Greenwall and Dr C Jameson). In 2008 Dr Greenwall launched the British Dental Bleaching Society (BDBS) which aims to lobby for changes in the controversial bleaching legislation and to educate dentists in tooth whitening. Dr Greenwall chairs this organization. She is an Associate Course Director for the Advanced Certificate in Aesthetic Dentistry for the Royal College of Surgeons Faculty of General Dental Practices.Dr Greenwall is an associate member of BDA, FGDP, BGDS, BSRD, BASD, BDHF, BAAD, AO, Women in Dentistry, The Dental Journal Club of North West London and the Mike Wise Study Group.