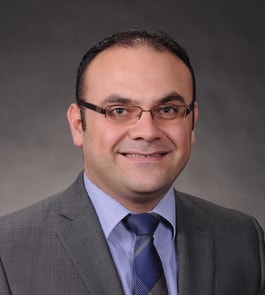 Friday, October 19
10:45-11:10
Ceramics Shade and translucency... Perception VS. Deception
Lecture Description:
Color and translucency of a natural tooth is a spectacular phenomenon, and is different from one individual to another. Numerous ceramic systems have been recently introduced in efforts to restoring a tooth not only to its proper function, but also to its natural appearance. This presentation will focus on the inherent translucency of modern-day ceramics and compare them to those of enamel and dentin. Translucency perception is subjective and can vary from one person to another. Numerical enhancement in translucency values of certain ceramics may not be perceivable to the human eye. Furthermore, stains and glazes are added to these ceramics to mimic the natural appearance of the tooth structure. A focus on the durability and time-lasting evaluation of these stains and glazes will also be discussed.
Objective:
• De ning translucency and its different measurement methods.
• Comparing translucency of enamel and dentin with ceramic systems according to existing translucency perception thresholds.
• Introducing translucency perception threshold according to translucency parameter values.
• An overview of durability and retention of ceramic stains and glazes.
About presenter:
Taiseer Sulaiman is an Assistant Professor and the Director of Biomaterials and Biomimetics in the Department of Operative Dentistry at the University of North Carolina where he gained his clinical certificate in Operative Dentistry, and completed his PhD in Dental Materials from the Department of Prosthetic Dentistry and Biomaterial Sciences from the University of Turku in Finland in collaboration with the Department of Operative Dentistry, University of North Carolina. Dr. Sulaiman is a clinician and a researcher hoping to bridge gaps between dental research and clinical application. Dr. Sulaiman's research focus is on dental ceramics, adhesion, cements, color and appearance in dentistry and biomimetics. He is a member of numerous academies including the IADR/AADR, Academy of Operative Dentistry, the Society of Color and Appearance in Dentistry and the American Dental Association.