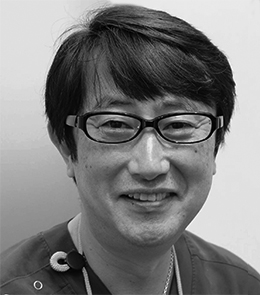 Friday, September 13
1:50-2:20
Nobu Kitahara DDS, PhD
Current Concept of Adhesive Esthetic Restorative Dentistry
Lecture Description:
The purpose of "Esthetic Restorative Dentistry"  have three objectives.  "Function : smooth easy speech and eating, Structure :firm structure of each tooth and overall dental integrity and  Biology :a well balanced relationship between teeth and surrounding periodontal tissues". Esthetic Restorative Dentistry always requires color harmony and form harmony. In addition, important elements are material and adhesion. This lecture  will address the "Structure" especially the modern change of dentistry in adhesive dentistry.
Objective:
Structure 
Dentin Bonding  
Zirconia 
Collar harmony
About presenter:
Dr. Nobu Kitahara received his dental degree from Nihon University  in 1989. His office  called "Team Tokyo Nobu Restorative Dental Office" in Tokyo Japan. He received Ph.D. degree from Showa University and currently he has been appointed as a Visiting Professor at Showa University and Nihon University. He is an Associate member of American Academy of Esthetic Dentistry(AAED).Board member of Society of Japan Clinical Dentistry(SJCD).