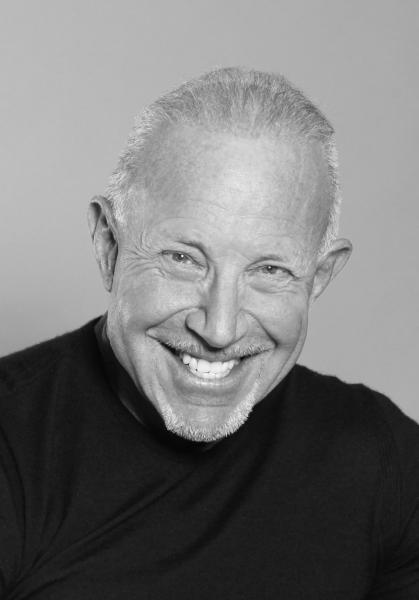 Friday, September 13
3:30-4:00
Laurence R. Rifkin, DDS:
Macro and Micro Aesthetics, Face to Finesse
Lecture Description:
It is said "The Whole is the sum of its parts".
Facial aesthetics is a science and an art. Therefore, if we wish to truly create facial beauty and not just cosmetic dentistry or smile makeovers that ignore the soft tissue frame around our teeth, we must consider both the hard and soft tissues that are the elements that our faces are comprised of.  Additionally, we must never forget that our treatments must be biologically sound in diagnosis and precision execution. Optimal visual data and technology are keys to these goals.
MICRO AESTHETICS AND HEALTH
Dentistry is also a biologically and functionally based sub-specialty of medicine.  As such dental professionals must address the presence of bacteria, viruses, pathogens and oral diseases in diagnosis and treatments. 
We work on a microscopic and cellular level in addition to macroscopic.  Our diagnostic decisions are based upon clinical, radiographic, photographic data when making optimal decisions.  Our clinical surgical and restorative and laboratory execution of treatment is in part based upon our ability to see at an optimal level.  
Hence, the utilization of all forms of utilitarian technology supports the precision of our diagnosis and quality of our restorations.  The Dental Operating Microscope is the optimal visualization tool both clinically and in the laboratory. On a cellular level the better fitting and smoother restorations aid in reducing pathogens and inflammation which in turn has biological oral and systemic health benefits.  Aesthetic micro anatomy of our restorations is better visualized on the microscopic level as well.  Internal ceramic elements of color, translucency and maverick colors in addition to the micro surface anatomy and textures are also enhanced when emulating the beauty of nature.
MACRO AESTHETICS
Smile designs are multiple as human anatomy varies with the individual and thus an artistic approach will provide the "Natural Organic Beauty" rather than the more easily teachable mathematical one. The "Contextualism" of each anatomical structure from deep to surface has its impact on adjacent structures.  This must be considered in a three-dimensional layered evaluation to provide comprehensive and lasting aesthetics.
Neuromodulators can be used for myofacial pain management and enhancement of a patients smile through the action of inhibition of neuro-transmission to muscle contraction.
Dermal fillers may be used in the labial and perioral areas to enhance the aesthetics of a patient's smile through selective replacement of lost soft tissue volume once the underlying hard and soft tissue are controlled.
Injections, pharmaceuticals, hard and soft tissue grafting materials and facial/dental anatomy are foundational to the dentist.  Thus, utilization of injectables for cosmetic purpose as well as facial pain management should also be employed in our treatment options.
Through education and training, the "Facial Aesthetic Dentist" may take cosmetic dentistry to another level of composition and facial beauty by considering the benefits of injectables as adjunct aesthetic treatments for our patients.
The combination of biological, functional, artistic, and technological knowledge is a formula for greater success and outcomes for our patients and ourselves.
Objective:
Dento-facial anatomy and beauty from the artist and dentist perspective.
Building the smile in a "Layered" approach from hard to soft tissues.
Basic understanding of injectables and appropriate usage and techniques in dentistry.
Utilization of the dental operating microscope can aid in the precision of our restorative and surgical treatments both biologically and aesthetically.
About presenter:
Dr. Laurence R. Rifkin practices dentistry in Beverly Hills, California, with a focus on Dento-Facial Aesthetics and Comprehensive Periodontal-Implant Rehabilitation, Microscopic and. precision dentistry. Dr. Rifkin graduated USC School of Dentistry in 1976where he received his dental degree.

As an international lecturer, Dr. Rifkin has spoken to numerous dental and cosmetic surgery academies on various topics such as: Team Approach to Comprehensive Facial Beauty, Natural Beauty for Teeth and Implants, Microscopic Dentistry, and Complete Mouth Rehabilitation. 

In addition to lecturing, he has also been a faculty member of both USC and UCLA's schools of Dentistry. Dr. Rifkin is a charter member and 2017 President of AMED, The Academy of Microscope Enhanced Dentistry, and member of the American and European Academies of Esthetic Dentistry as well as one of the few dental members of the American Academy of Cosmetic Surgery. 
He has published numerous papers in Facial Aesthetics, Cosmetic Dentistry and restorative and implant supported dentistry. As an author, he has also publications in both professional, scientific and public journals and magazines.  He is currently on the editorial medical advisory board with New Beauty Magazine.
Dr. Laurence Rifkin has appeared on numerous local and national television shows such as The Doctors, Dr. Drew's "Lifechangers", "E" channel, and more as well as radio, internet shows and podcasts as an educator and patient resource for dental and cosmetic dental procedures.  
He has movie credits in "The Hangover"for special effects for one of the leading characters Mr. Ed Helms and other actors character effects such as Mr. Laurence Fishburne in the role of Nelson Mandela TV series called "Madiba".
Finally, Dr. Rifkin is a professional artist and sculptor having been represented by galleries as well as having his works in private collections around the world.  His pieces are in Paris, Rio de Janeiro, New York, Santa Fe, and Beverly Hills.  His sculptures can be viewed on his sculpture website www.rifkinsculpture.com.