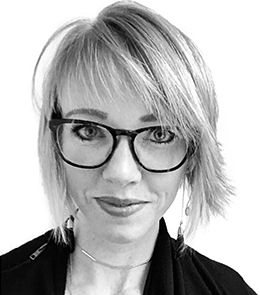 Friday, September 13
11:30-12:00
Stephanie Zeller, DDS, MS
The Art of Creation: The Bold Acts of Creating Something New
Lecture Description:
It's often been said that dentistry is a blend of art and science. But, how many dentists feel like artists? Do you? What would happen if we re-imagined our artistry, not just in what we form with our hands, but with how we think about our work and interact with our patients? What can we learn from other industries that might help us to re-imagine and re-invigorate our work, our lives, and our creations? 
Objective:
The bold moves of innovators throughout history 
The intersection of creativity with dentistry and other disciplines 
How the beauty of light, color, and form transcend the "skills" of dentistry 
About presenter:
Dr. Zeller is an infinitely curious prosthodontist, researcher, writer, speaker, podcaster, and Instagrammer. She currently resides and practices in Seattle, WA and actually loves rain. She is the founder of the group xxdentalcollective, a group of female dentists and specialists, as well as the podcast Dental Outliers, where she interviews industry thought leaders and challengers to the status quo. Her writing includes scientific journals, articles, online forums discussing industry and was recently featured in the book 'Titans of Dentistry'. Her lectures range from prosthodontic principles to guided surgery, digital dentistry, and creativity. She aims to explore, push the envelope, provide a platform for agents of progress and change, and to connect and learn from everyone. Join her and share adventures on Instagram, @stephaniezellerdds.