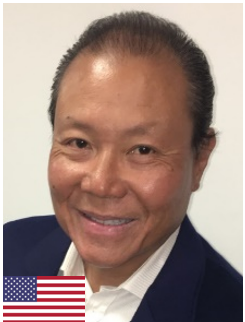 Saturday, September 10th, 2022
12:05-12:45
Minimally invasive strategies to optimize implant esthetics: A paradigm shift in treatment protocols and indications
Lecture Description:
Esthetic outcomes in Implant Dentistry are essentially dependent on the harmony, nature and character of the peri-implant gingival architecture. Restoring a patient's appearance in the presence of soft and hard tissue defects constitutes a very difficult challenge, particularly in scenarios that include high smile lines. This presentation will demonstrate the use of a novel minimally invasive surgical approach in conjunction with interdisciplinary therapy to predictably optimize the peri-implant soft tissue esthetics.
Objective:
Discuss the limitations of current surgical management of esthetic implant complications.
Present a new protocol for immediate implants in the esthetic zone.
Demonstrate the use of novel minimally invasive surgery and interdisciplinary approaches to preserve and enhance implant sites.
About presenter:
Dr. Ernesto Lee is a clinician and educator with 20+ years of academic and private practice experience. He is the developer of the S.M.A.R.T. Method, a novel Minimally Invasive Bone Grafting Procedure that enhances predictability and esthetics with fewer complications.
Dr. Lee was formerly a Clinical Professor and Director of the Graduate Periodontal Prosthesis Program at the University of Pennsylvania. He is the author of several publications, including the 3rd edition of Dr. Ronald Goldstein's Esthetic in Dentistry textbook; and has dictated over 250 lectures.
Dr. Lee's practice is located in suburban Philadelphia and is limited to Fixed Prosthodontics and Implant Dentistry.