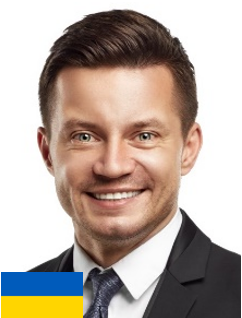 Friday, September 9th, 2022
15:40-16:20
Digitalization - esthetic side
Lecture Description:
Throughout the years proper protocols were created by top world specialists.
Then, microscopes and other magnification systems were introduced into a daily practice, and now it is difficult to imagine dentistry without them.
Everything seemed completed.
But no...
Modern dentistry moves one.
We are going digital - both functionally and estheticly.
Objective:
Choice of proper material in digital workflow
Monolithic restorations as esthetic solution
Correct balance of colour and shape as a key to successful smile makeover
About presenter:
Nazariy Mykhaylyuk is a specialist in a field of microscopic and digital dentistry (indirect restorative dentistry). Works in Kyiv, Ukraine in family clinic in a team with his father and dental technician Bogdan Mykhaylyuk.
Clinical work 70%, lecturing 30%.
By now conducted more than 450 presentations worldwide, visited over 60 countries sharing knowledge with other dentists.