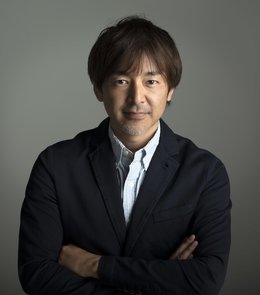 Saturday, September 14
8:00-8:55
"The Link: Dentist-Patient-Technician"
Lecture Description:
Successful esthetic rehabilitation requires an effective and ever evolving partnership between the dentist and dental technician. As materials and technology change, the challenge of reproducing natural restorations still requires accurate communication of tooth color, contours and characteristics of surface texture. This presentation will provide guidelines for systematic shade and record taking from clinical capture to workflow in the laboratory for increased predictability in the final restoration. Clinical cases will be shared along with points of view from the dentist and technician from diagnosis to delivery.
Objective:
Describe photographic techniques for dentofacial analysis and shade taking for color and texture communication. 
Understand the importance of collaboration in material selection and prep design from initial diagnosis and treatment planning. 
Learn why "value" is the most important color dimension in dental ceramics. 
Explain the significance of fluorescence in ceramic materials and its overall effect in dental cases.
About presenter:
Dr. Yoshimura earned his D.D.S. from the University of Iowa College of Dentistry in 1991.  Following graduation, he completed a hospital-based residency at Hennepin County Medical Center in Minneapolis, Minnesota and was awarded a certificate in general practice.  
Dr. Yoshimura has always had an interest in photography and esthetic dentistry, and those interests led him to a collaboration with Naoki Hayashi, R.D.T., M.D.C., one of the most gifted ceramists practicing today.  The results, seen through the discriminating lens of Jon and Naoki's cameras, have stirred the imagination of many groups and many clinicians, including the American Academy of Restorative Dentistry and the American Academy of Esthetic Dentistry.
Dr. Yoshimura has spent time with many educators since his graduation, none more than Frank Spear when the Seattle Institute offered courses in Seattle taught by Frank and Gregg Kinzer.  He currently serves as a member of the Visiting Faculty of Spear Education in Scottsdale, Arizona.
As a full time practitioner in Honolulu, Hawaii, Dr. Yoshimura balances his love of complex restorative, esthetic and comprehensive dentistry with the demands of a general practice in a busy urban setting. 
Naoki Hayashi graduated from Osaka Dental University (Japan) in 1992. Soon after graduation he worked in the National Dental Laboratory in Japan.
Among other major accomplishments, are Naoki 's two publications, "A Diary -Through the Lens", published by Quintessence publishing in 2005 and "Past <<Future -Envision 77 Heart Beats -", published by Ishiyaku Publishing in 2010. Both publications are very useful guides for dentists and technicians. He has also published over 30 articles, several of which are translated into nine languages published all over the world.
Currently Naoki works as a master ceramist and is the president of Ultimate Styles Dental Laboratory in Irvine, CA. In addition to his lab work, he conducts lectures & workshops all over the world. He shares his knowledge and skills by offering many hands on workshops and teaches current trends in dental technology and treatment planning. He is also an international instructor and advisor for Kuraray Noritake Dental Inc., a dental supply company.
Naoki works to continuously utilize the best methods for esthetic porcelain restorations to achieve the best results, exceeding the dentist's expectations and meeting their patients' esthetic needs.
Furthermore, his journey has not ended yet; Naoki Hayashi is able to work with brilliant and extremely talented technicians that he deeply trusts and believes in to deliver and achieve the quality that he himself always strives for by spending all his effort to pass on as much knowledge and skill as possible from his own career experience.